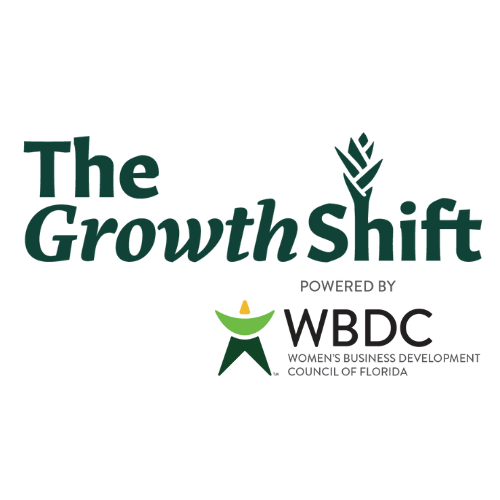 Take Your Business to the Next Level
The Growth Shift, powered by WBDC of Florida, helps female entrepreneurs develop a next generation plan for future business success. 
All businesses go through three overall growth stages throughout their lifetime. We haven taken that concept, and built three program areas to meet you where YOU and your business are and to guide you along the path that will help you grow beyond your goals.
We've worked with countless women in all stages of business, helping them overcome their challenges, assess their next right move, and grow to new levels of income, impact, and success. Discover which program is best suited for your business.
The Growth Shift Mastermind
A mastermind is not a membership, it is a community of like-minded individuals, on a similar journey, eager to share best practices and provide accountability to ensure you achieve the goals you desire.
A mastermind is where you can learn and test your ideas, gain feedback, and grow confidentially in your next business shift.
What's included in the mastermind
The Growth Shift Day Retreats
Take time away to focus and gain clarity at one of our half-day intimate retreats. CHECK BACK FOR DATES.
What's included in the retreat
Learn from & connect with successful women business owners.
Network with your fellow attendees
The Growth Shift 1:1 Coaching
Work directly with our CEO who has over two decades of experience with coaching women entrepreneurs as they start, grow, and legacy their businesses.
Schedule a call with Nancy to discover which coaching journey is right for the business shift you are in.